Blog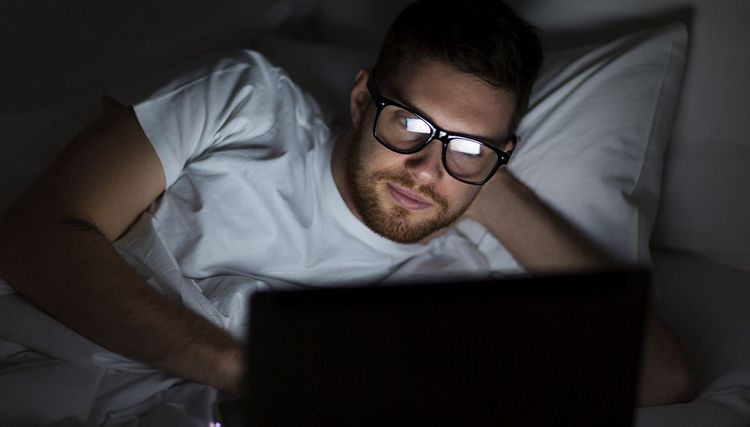 Porn Addiction and Escalation: What Is It and Why Does It Happen?
Tech Lockdown
|
April 14, 2022
If you google around for information about porn addictions, you'll find that the topic is pretty controversial. Psychologists seem to love splitting hairs about it, going back and forth about whether or not pornography addiction constitutes a "true" addiction.
Regardless of how organizations like the American Psychological Association choose to classify the compulsive, obsessive, or chronic use of porn, it doesn't take a doctoral degree to realize that porn consumption can seriously damage just about every aspect of an individual's life.
Not only can one's relationship with porn become addictive, but the amount of time a person spends watching porn can escalate over time. On top of that, the type of porn they seek can become more extreme as their brain adapts to their new habits.
What exactly is porn addiction, though, and what is porn escalation? What are the causes of these phenomena?
What Is Porn Addiction?
When a person is addicted to porn, they are emotionally dependent on it. This dependence gets in the way of their ability to function, relationships, and day-to-day activities.
According to one study from 2019, the estimated prevalence rate of "hypersexual disorder" (an umbrella term that includes excessive porn use and other "problematic behaviors") ranges between 3% and 6%. However, the researchers note that determining exactly how common this type of issue is isn't easy, considering that there isn't even an agreed-upon definition of hypersexual disorder.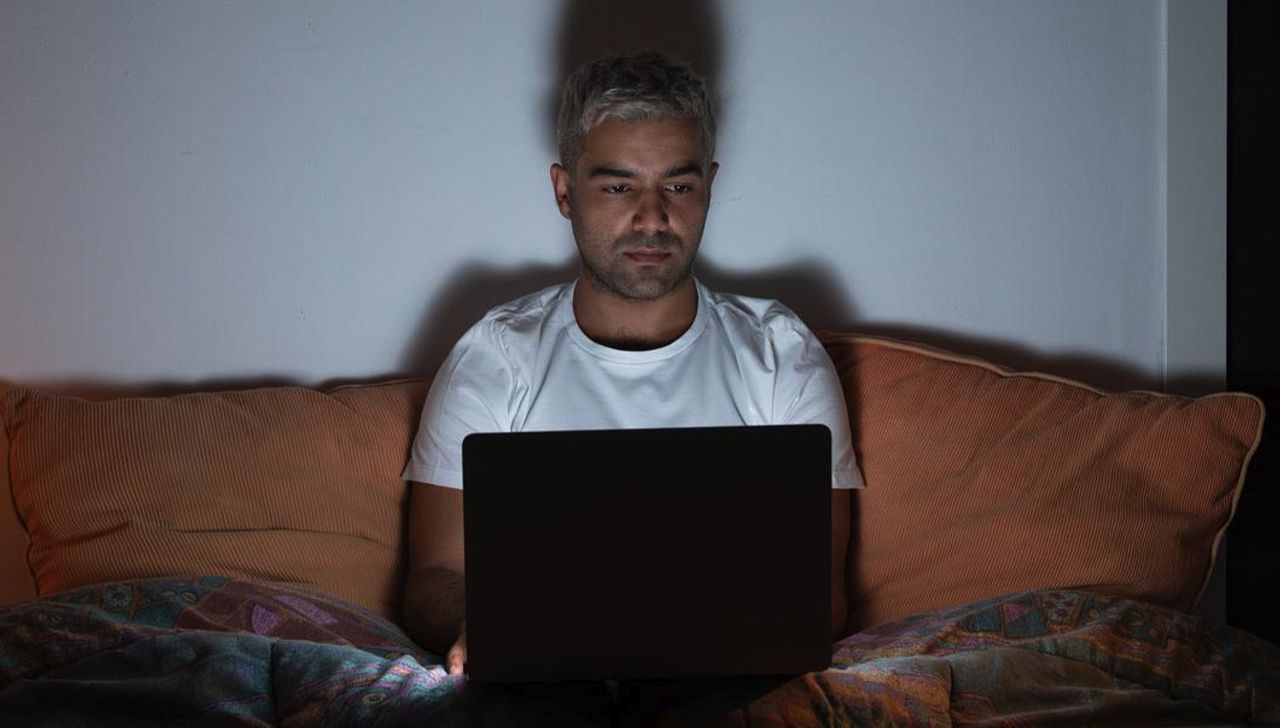 Technically, an addiction is considered a medical condition that alters both the brain and the body. An individual with addiction feels compelled to continue partaking in harmful behaviors or using a substance, even when they know that doing so is detrimental to them or those around them.
As we discussed in our recent article about how long it takes your brain to return to normal after quitting porn, research suggests that porn consumption doesn't just change your brain - it might shrink parts of your brain that deal with reward processing and motivation.
From that standpoint, the argument that porn addiction isn't a "true" addiction seems a bit off base. Regardless, no matter how psychologists define it, there's no denying that porn use can harm an individual's day-to-day experience, relationships, and life overall.
What Are the Signs of a Porn Addiction?
Do you feel like watching porn is taking over your life to the point where it's become an addiction or a compulsion? There are, unfortunately, many people out there that feel like the desire to watch porn isn't something that they have control over anymore. Let's dive into some of the signs of porn addiction to help you gauge whether your habit has become excessive.
1. You Neglect Responsibilities to Watch Porn
We all have things we're responsible for in life, whether they be responsibilities at work, at home, in our relationships, or otherwise. Unfortunately, when a person gets addicted to porn, they might ignore what they need to do to keep their lives functional. Beyond that, they can put their larger life goals on hold, trading immediate gratification for long-term accomplishments and satisfaction.
2. You Continue to Watch Porn Even Though It Leaves You Feeling Ashamed or Frustrated
Sometimes, someone with a porn addiction might consciously know that they have a problem they need to address. Individuals might be aware that they always feel worse after consuming porn, but they are compelled to continue regardless. However, no matter how much they want to stop, they fall back into the habit.
Another sign of porn addiction is if an individual becomes irritable when they're in a position where they can't easily access porn, leaving them to experience less stable moods and relationship issues.
3. Your Tastes Escalate Over Time Due to Desensitisation
We'll discuss escalation later in the article, but another indication of porn addiction is that your tastes escalate in extremity. People addicted might find themselves consuming content that they would have initially found disturbing, unethical, or otherwise just too intense.
4. You Think About Stopping But Feel Like You Can't
When a person has developed a porn addiction or compulsion, they might want to stop and try to stop, but they find themselves falling back into the habit. They might also find that when they don't consume porn for some time, they feel intense, distracting cravings that typically interrupt their ability to carry on in their daily lives.
5. You Use Porn to Deal With Anxiety, Sadness, or Other Mental Health Issues
It is, unfortunately, not uncommon for individuals to rely on behaviors or substances to deal with unpleasant emotional states, whether it be sadness, anxiety, boredom, or mental health disorders.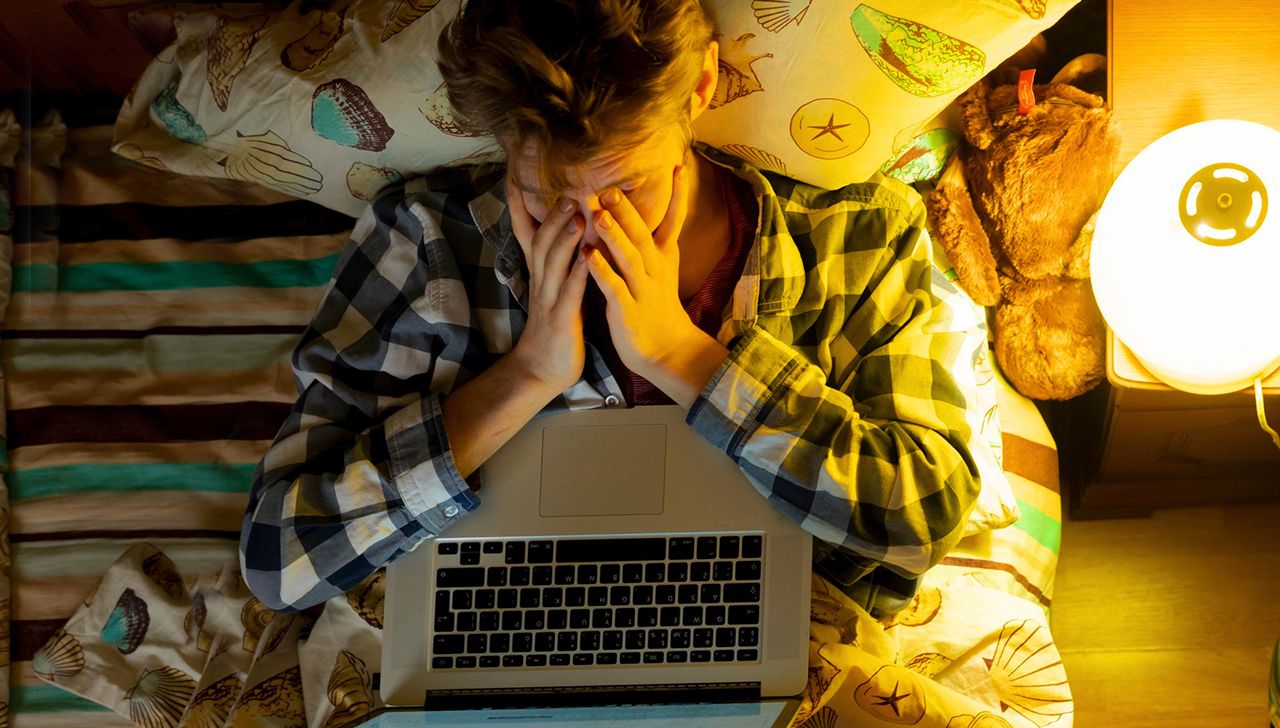 Some people have what they might call their "drug of choice", with some people turning to gambling or drinking while others might compulsively shop or eat. For some people, watching porn can become a coping mechanism to try and deal with or escape one's problems.
6. You Spend Way Too Much Money on Porn
While you don't necessarily have to spend any money to be addicted to porn, in some cases, people might be spending money on their addiction intended to pay for necessary expenses such as rent, food, gas, or tuition. Thanks to the exhaustive online library of free content, running up your credit card bills for explicit videos, photos, or services is another potential sign of pornography addiction.
7. You Engage in Risky Behavior to Get Your Fix
Sometimes, people addicted to porn will feel so compelled to engage in the behavior that they will take on huge risks. For example, if someone is so addicted to watching porn that they do so when they're at work, they risk losing their source of income, not to mention a potentially humiliating situation.
8. Your Sex Life Is No Longer Satisfying
Another sign is that an addict's actual IRL sex life can feel no longer satisfying. They might not find their partner as attractive as they used to, and they might appear uninterested or distant when their partner does try to initiate romantic or sexual interactions. Compulsive porn use can even result in ED, meaning that it can be challenging to maintain a healthy sex life even if they want to. 
9. Your Porn Habit Is Causing Relationship Issues
Individuals who watch porn compulsively can cause relationship issues in many different ways. As mentioned above, it can take a severe toll on one's sex life with their partner. It can also cause problems in a person's non-romantic relationships. They might be constantly distracted or sneaking away to get their fix, straining their relationships with friends and family.
10. You Spend a Lot of Time Watching Porn
Of course, a sign of porn addiction that you shouldn't overlook is the amount of time one spends watching porn. Everything we do in life is an opportunity cost, and if you're spending hours of your life every week or even every day watching porn, you aren't putting that time towards other, potentially more rewarding, things. If you feel that you've lost vast chunks of days watching porn, rarely accomplish anything, and feel lethargic and uninterested, there's a good chance you've developed an addictive relationship with porn.
Purge Porn From Your Life.
Break the endless cycle of Porn addiction with blocking techniques that actually work
What Are the Causes of Porn Addiction?
There isn't a consensus on what causes porn addiction among psychologists and researchers. However, there is a complex web of potential causes, and it's worth noting that different people might develop porn addictions for various reasons.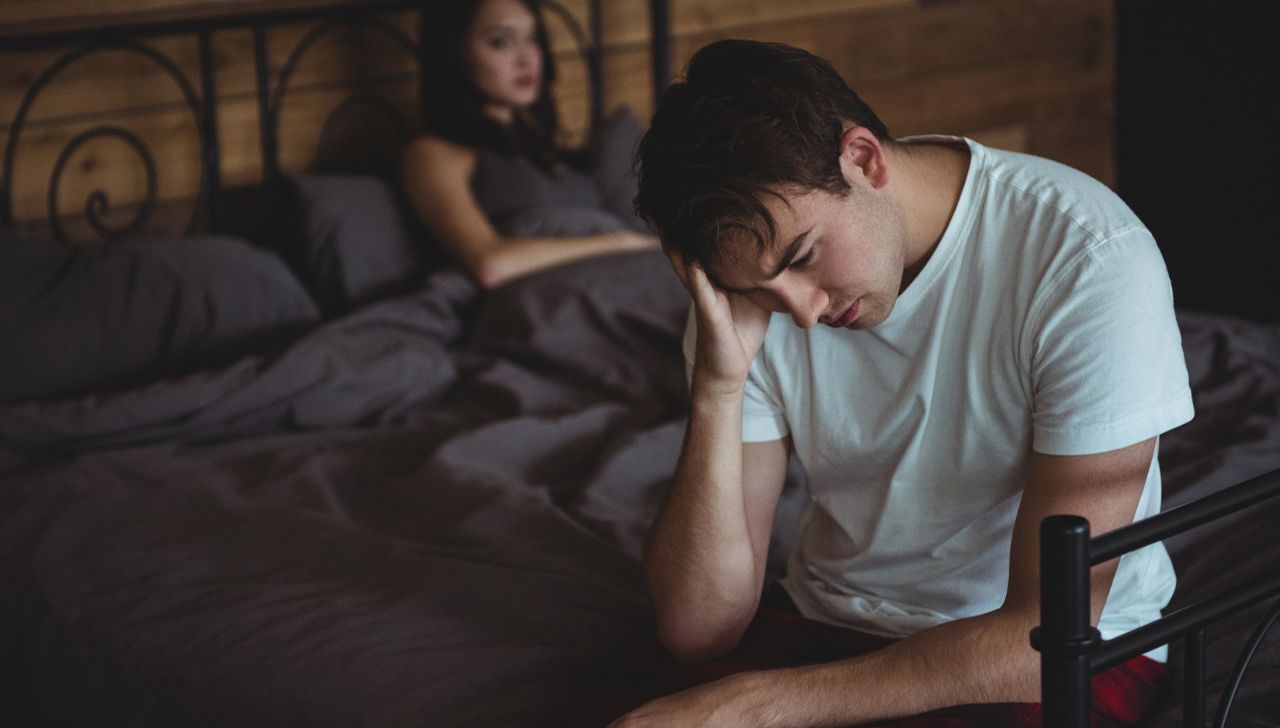 Some of the ideas out there when it comes to why porn addiction develops include:
Biological causes, such as changes in brain chemistry

Relationship problems, such as using porn as a coping mechanism for being dissatisfied sexually

Mental health conditions, such as using porn to deal with psychological problems
If you're concerned that you've developed a porn addiction, you might consider taking this porn addict quiz.
What Is Porn Escalation?
Porn escalation is seeking porn that is more and more graphic and extreme over time. After a while, you might find that you are consuming porn that you would have thought to be disturbing in the past.
There are several different theories regarding the stages of pornography addiction. One such thesis outlines five stages, which are:
Discovery

Exploration/experimentation

Desensitization

Escalation

Performance
1. The discovery phase is when an individual is initially exposed to porn. This phase could happen deliberately or accidentally and can be associated with experiencing a rush or a thrill at the exposure.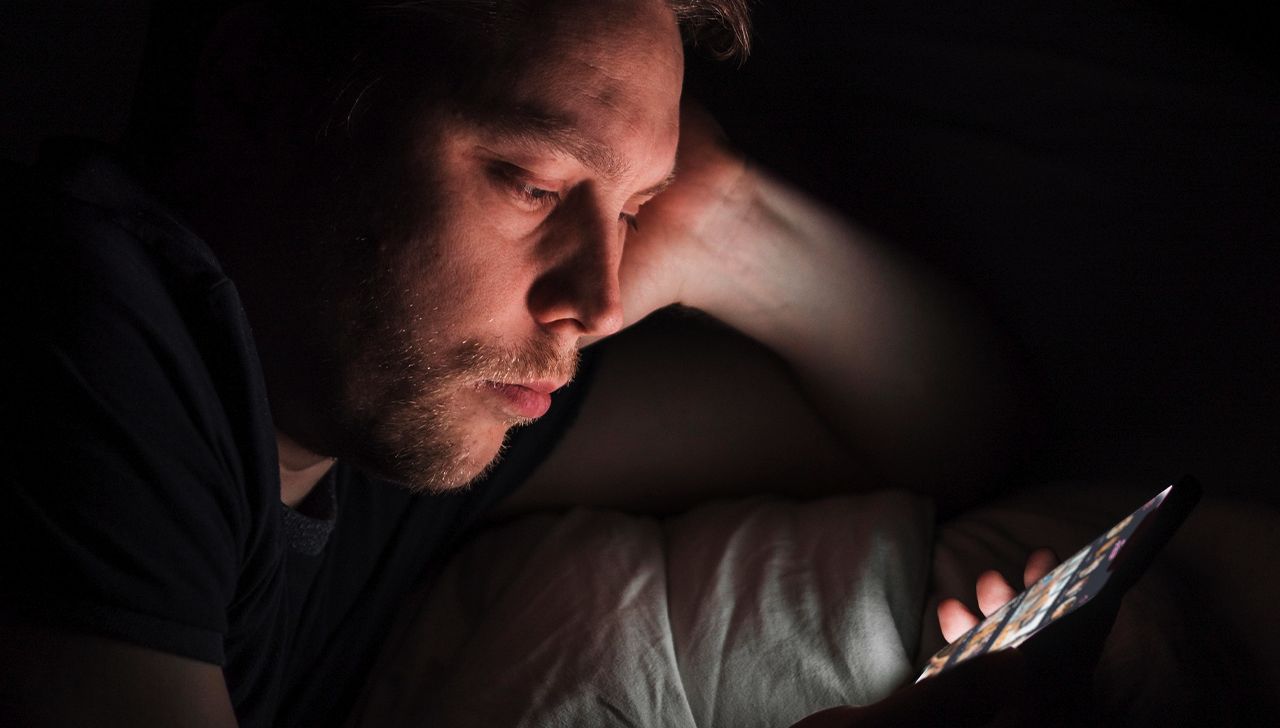 2. The second stage, the exploration/experimentation phase, occurs when a person gets more habituated to consuming porn and might even rationalize it as harmless.
3. The next phase is the desensitization phase - when a person is no longer excited by the type of porn they initially discovered or experimented with viewing. Instead, things they would have earlier found shocking or disturbing they now see as ordinary or perhaps even mundane.
4. The fourth step is known, in this model, as the escalation phase. When a person becomes desensitized to porn, the content they would have once viewed as atrocious becomes normalized. This escalation leads them to seek out more explicit, rougher, and more extreme types of porn. The reasoning behind this is that they require more graphic forms of porn to achieve the same rush that they used to receive from tamer content.
5. Finally, the fifth stage is known as the performance phase. If you weren't worried about porn escalation before, maybe this will make you feel concerned. The idea is that frequent exposure to the extreme, ever-escalating content can mean that an individual wants to act out this type of behavior in the real world. A person might try to engage in these acts with their partner, or they might seek partners outside of their marriage. While there's a vast range of sexual acts we're talking about here, it doesn't take too much imagination to see how this could damage a relationship or even be legitimately dangerous to other people.
Purge Porn From Your Life.
Access advanced DNS Filtering, blocking tools, and step-by-step tutorials for creating Porn Blocking Systems.
Why Does Porn Escalation Happen?
Most people who use porn regularly will find that the amount of time they spend using porn will escalate and the type of porn they view. This escalation is often the case for people who aren't even addicted.
Perhaps you find that you open your laptop knowing that you won't be watching porn right now, only to discover that you enter a rabbit hole and are spit out a few hours later. You might feel disgusted and frustrated by the types of content you've been looking at, but you end up there somehow anyway. 
The reasoning behind why this happens is just as complex as the human brain, but we can use what we know about how our brains relate to pleasure to understand the causes behind porn escalation.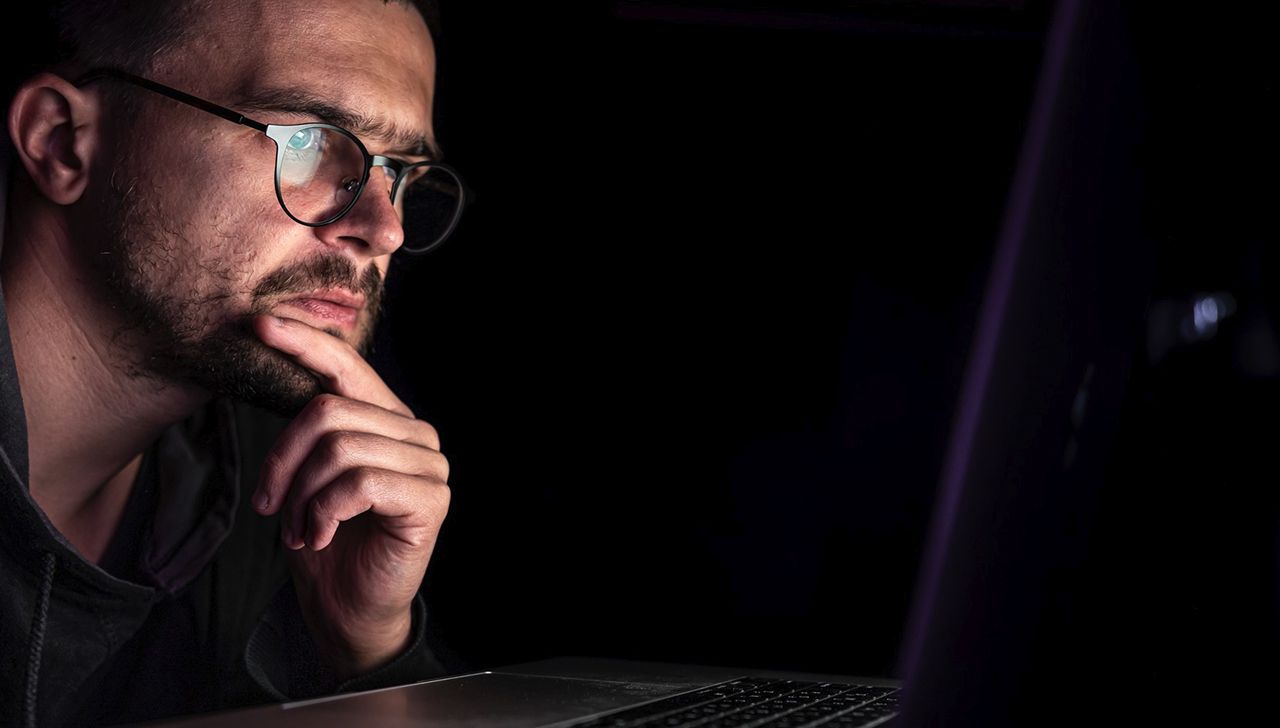 A small portion of our brain, known as the nucleus accumbens, is where experiences like desire, pleasure, and motivation are controlled. Sometimes you'll hear this part of the brain referred to as the reward center or the pleasure center.
The reward center is activated when we engage in activities like eating, helping others, learning, and being sexual. The evolutionary reason behind this is easy to hypothesize, as they are all activities that ensure the survival of humans at the individual and group level.
When the reward center is activated, various neurochemicals are released by specific brain cells and received by others. Dopamine is the primary culprit here, but serotonin, adrenaline, endorphins, oxytocin, and others are also involved. Both the release and the reception of the neurochemicals must occur before we experience feelings of pleasure.
The reward center then communicates to the brain regions related to memory, decision making, and mood that it experienced pleasure from the activity. This reaction creates motivation and desire for those pleasure-inducing activities.
While that all might seem well and good, various things can manipulate the reward center. These include drugs, alcohol, and addictive behaviors, such as consuming porn. The system is artificially stimulated by these activities and leads to anywhere from two to ten times the average amount of neurochemicals flooding the brain.
With continual use of this activity, the brain adjusts to the ongoing neurochemical imbalance. The more you consume porn, the less dopamine is released and received by your brain cells - this means that you'll find that the porn you once found stimulating now doesn't have the same impact it once did.
To get the same rush of neurochemicals, you have to find and consume more intense content. This cycle can continue on and on, leaving you in a place where both your tastes and how long you spend watching porn have escalated dramatically from where you started.
Unfortunately, all the while, the regions of your brain associated with memory, mood, and decision making are trained to connect watching porn with intense pleasure - this can leave you in a position of experiencing porn escalation and addiction.
Is It Time For You to End Your Addiction to Porn Once and For All?
As you can see, consuming porn can be a slippery slope. Even if you start only occasionally dabbling, it can develop into an addiction and escalate both in time input and the type of content you're watching.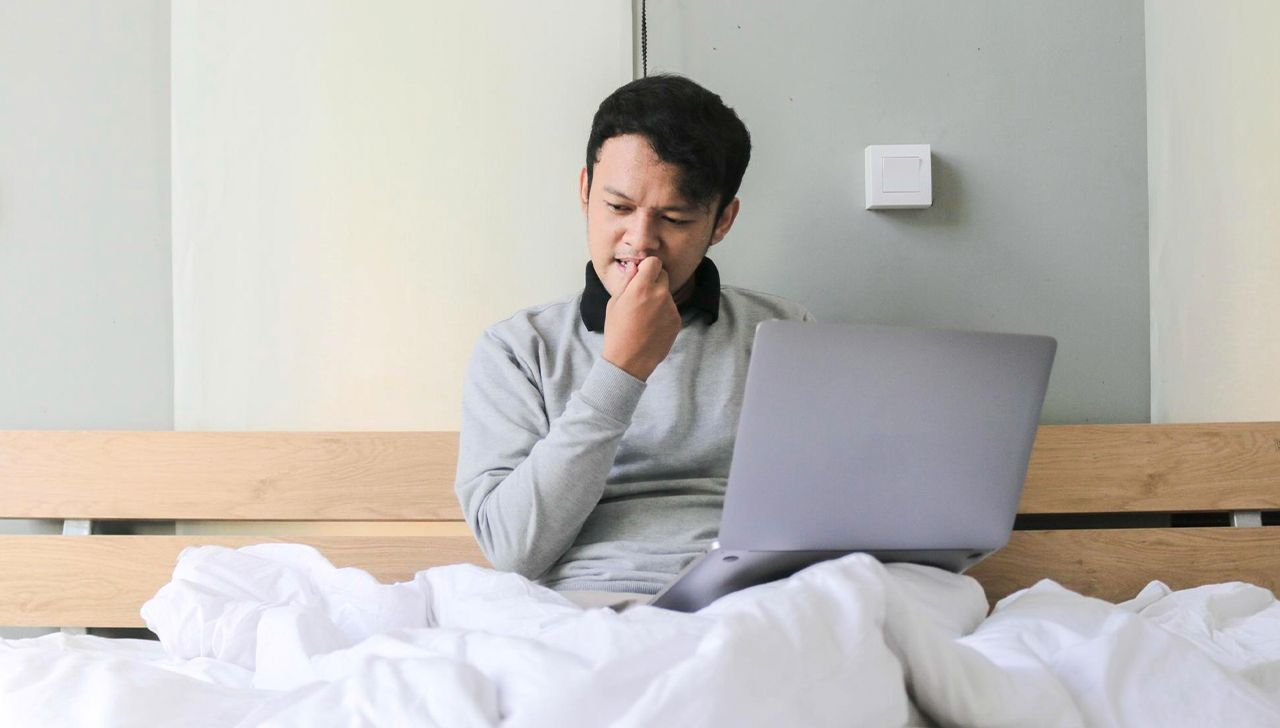 Removing porn from your life can be a struggle considering the unending supply of free explicit content on the web. 
Regular old porn blockers don't get the job done. If you're serious about cutting porn out of your life, you'll want to check out the most effective system for blocking porn on all of your devices.
Purge Porn From Your Life.
Get the most effective system for blocking porn on all your devices.