Blog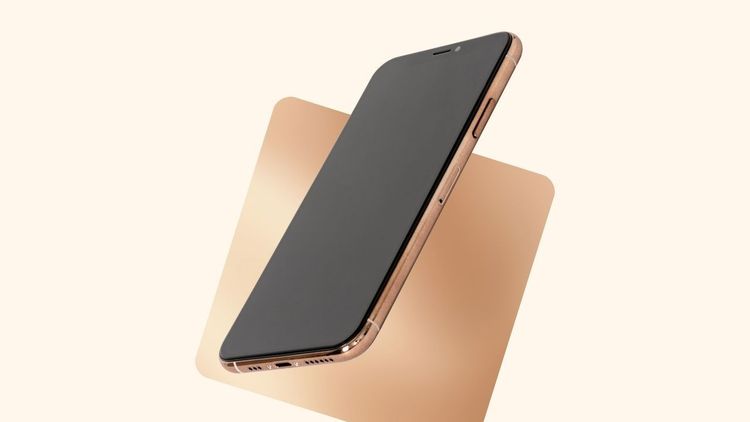 Best ways to Block Porn on Android in 2021
Ben Bozzay
|
February 7, 2022
One of the best decisions I made in 2020 was finding the best methods for blocking porn on my Android Google Pixel 3a.
Smartphones are one of the most common entry points for compulsive habits, especially porn addiction.
The average person uses their phone for 5.4 hours per day, checking it at least 63 times.
When you add in the combination of privacy and time of day (usually at night), it's too easy to switch from watching Youtube or browsing instagram to looking at pornography.

Locking down your Android device can help you break the cycle of watching porn on your phone. In fact, you can make it so difficult to access adult content that you stop thinking about your phone as something that you can even view porn on. This was my personal experience - I completely stopped associating my phone with adult content.
This can help you reach long periods of abstaining from viewing porn. You'll start to see how porn has been poisoning you and you won't have the same urge to take the poison.
System Overview
My system involves strict blocking techniques configured on both my home network and on my Android device.
I combine this system with an account management strategy that makes it time-consuming to retrieve passwords that can be used to modify my blocking methods.
Home Network Filtering
The first thing you should do is set up content filtering on your home network. This involves pointing your home router, which you use to set up your internet, to a DNS filtering service.
This enables you to block porn on any device at your house that uses your internet connection, including your Android device when it's using Wifi.
There's some really good web content filtering services that use machine learning and artificial intelligence (AI) to block content. Modern filtering services can also set up a VPN connection on your Android phone so that filtering works on any internet connection, not just your home network.
I recommend DNSFilter because it's the most advanced network filtering service on the market today and you can protect yourself on your home network and when you're on a roaming network. Because it's so good, it costs $100/month. However, techlockdown members get access to DNSFilter for a few dollars a month.
Purge Porn From Your Life.
Break the endless cycle of Porn addiction with blocking techniques that actually work
Blocking Apps
Android devices can quickly start blocking Porn with various effective apps. I recommend using BlockerX.
BlockerX is by far the hardest to circumvent and the most comprehensive solution of any android blocker I've tried.
Mobile apps like BlockerX punish you for trying to find content that isn't blocked by locking your device for several seconds each time content is blocked.
Strict porn blocking.
Block image and video search completely
Deleting or disabling the paid version of the app is difficult.
Timed block screens to discourage "fishing" for unblocked content.
Blocks unsupported browsers.
Roaming Network Filtering
You can configure the same DNSFilter service that you set up on your home network directly on your Android phone.
You can download an app, which forces your device to always connect to DNS Filter. This means that even when you switch off of Wifi to 4g or 5g, you still benefit from the same internet filtering that you use on your home network.
In order to turn off the filter, you need to retrieve a pin that is used to turn it off. If you use my account management system, this is extremely annoying process.
DNS Filtering is a catch-all method of blocking since it doesn't care what browser you use.
Block Porn on any Internet Connection
Access step-by-step tutorials and advanced DNS Filtering.
Managed Devices
If you want to make it nearly impossible to get around blocking techniques you've configured on your Android device, you should set up a managed device.
Mobile device managers are used by businesses to configure managed devices. This allows them to completely control phones that are given to employees for work use.
You can personally use an MDM to set up advanced restrictions on your own Android smartphone to make it difficult to get around your protective layers.
MDM's are future-proof method for blocking porn because businesses need to be able to control devices that are issued for company use. Smartphone companies like Apple, Google, and Samsung will always support mobile device management because they want companies to buy their phones.
Configure Managed Devices
Set up fully managed devices for better porn blocking.
Here's a quick summary of how you can use an MDM to purge porn from your technology.
1) Force the usage of apps
Use an MDM to install an app on your phone from your computer (through the MDM dashboard).
A distributed app cannot be uninstalled and you can also force device configuration.
This is a great way to stop yourself from simply deleting the DNS Filter roaming client.
2) Enforce Device Settings
Almost any device setting can be configured from remotely from your computer.
You can restrict the ability to modify whatever setting you choose.
For example, the DNS Filter app will configure VPN settings that force always-on content filtering. You can stop yourself from removing that configuration using the MDM.
To see how I use an MDM and other methods to purge porn from my technology, start reading my step-by-step tutorials.
3) Block apps
Completely restrict the usage of any application that can be downloaded from your phone's app store.
If you decide to block an app and it's already installed on the device, the MDM will delete the app automatically and disable the ability to reinstall it.